I have just finished setting up a Standing Order…
I am proud that Fair Acre Press has become Patron to Stratford Literary Festival.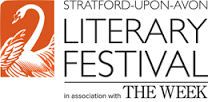 Annie Ashworth, their festival director recently emailed Fair Acre Press – wondering if we would be willing to write a line or two to support their most recent funding proposal.
When I read of all the things that they do outside the festival week I also asked Annie if she needed any financial support.
Fair Acre Press, though a tiny press and always in need of funds ourselves felt a yearning to financially support a festival that:
runs a special month-long project to encourage reluctant readers to come to books via art or theatre or creative writing
are increasingly working with the less fortunate schools in Birmingham
runs a book group every month especially aimed at older people who find themselves socially isolated
runs workshops in a top security prison
runs a schools linking project with two schools in Nigeria
ALSO On an individual note I am also proud to be a Friend of Writing West Midlands  – who continue to give me an enormous amount of free and brilliant support and advice as a writer and poet 
– and who amongst many many events, workshops and opportunities also runs Birmingham Literature Festival. 
It is only since I started applying for funding for my own and Fair Acre Press' projects have I realised quite how essential it is to prove "other income" coming in when applying for any kind of funding
and this "other income" is almost always from ordinary people such as myself
and has another use:
that of proving there is an interest (nay, a hunger) for what they are delivering to us the public (plus of course their very much needed private and public sponsorship.)
I am proud to be Patron and Friend
– not only does it encourage the hard-working individuals within these wonderful organisations
– but helps in securing the continuation of good writing, performing and audience opportunities not only for myself but for all who live in or visit the West Midlands.
Thanks All!
Nadia x